Buy Direct and avoid hidden fees!
When you buy direct from CPS Fuels there are no hidden costs; unfortunately the same can't be said for all. The broker that's making the news at the moment is BoilerJuice as they have raised their service charge from £3.49 to £9.98 that's a rise of over 275%.
This comes at a time when UK households are reporting that the rising cost of food and energy is causing an incredible squeeze on their budgets. This same broker, in a BBC local news article, has recognised that some households would be more vulnerable to price increases but fails to share that BoilerJuice have also introduced penalty fees for customers who order too much oil and don't take it when a tanker turns up to deliver it. Boilerjuice pocket both the service charge and penalty fees.
Here at CPS Fuels we don't have to generate excessive profits for our venture capital backers as we are still proudly a family business. We do and always will provide clear pricing for the cost of your heating oil and delivery with no hidden fees.
So next time you're thinking of shopping around for your heating oil make sure you keep an eye out for any hidden fees and penalties that may mean you're not getting the great deal you thought you were.
At CPS Fuels, we strive to build long lasting relationships with all of our local customers, from all our depots, throughout our delivery areas. We pride ourselves on being able to offer consistently competitive prices whilst delivering a premium quality product coupled with a friendly and professional service – now with the added benefit of being able to order your oil online when our offices are closed.
Cut out the middleman. Say NO to service charges -
deal direct and order your Heating Oil with confidence from CPS Fuels now.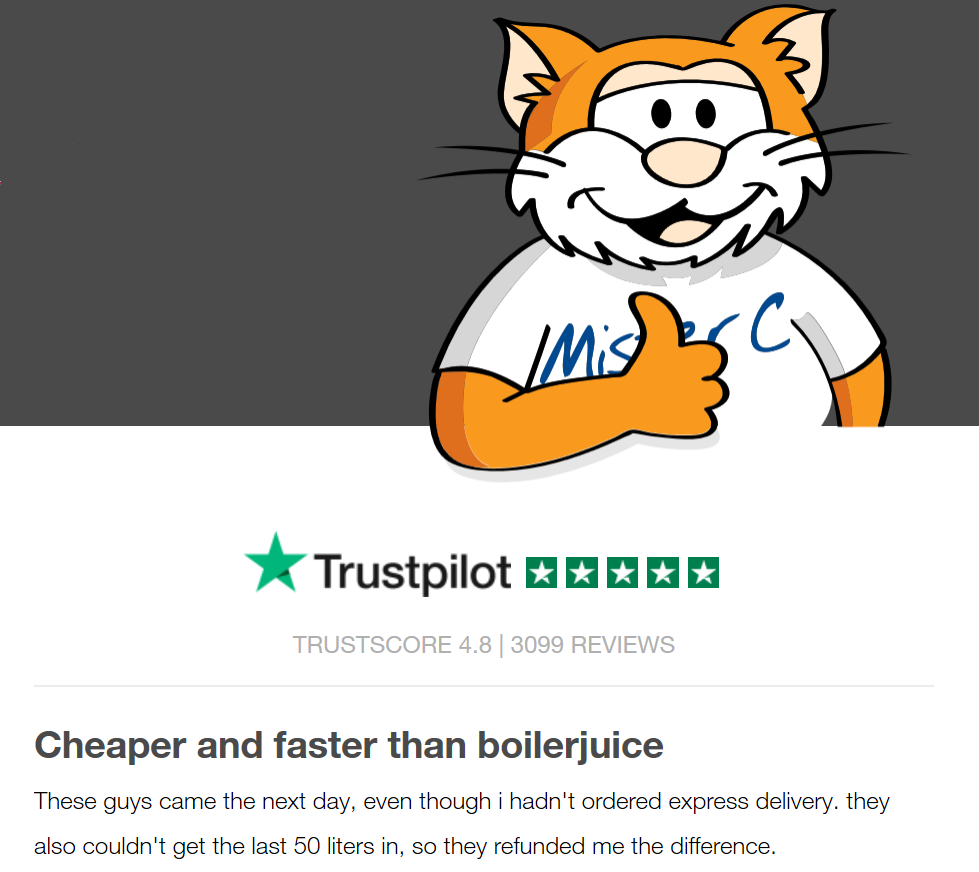 CPS Fuels is proud to be an approved JET distributor, giving our customers the benefit of JET's brand and product security, delivered by friendly people with great local knowledge.
We're local, we're best, we're CPS