Worried about how quickly your oil gets used up?
It's painful handing over hundreds of pounds, even at a cheap pence per litre price, to get the tank filled or topped up. So here's Mister C's great tips that will help you make your home heating oil last much longer.
The first list of tips won't cost you anything to put into action. The second list involve some cost, but you'll save money by using less in the long run.
Mister C's Cost-free tips
Not all rooms are equal. Adjust the thermostats or the valves on your radiator(s) so that living areas are 20°C and bedrooms are 16°C. Keep internal doors closed. Do you really need to heat up hallways and landings?
Turn bathroom fans off as quickly as possible to prevent heat loss. If they are on a timer, adjust the timer so that it is not running longer than it needs to be. This will save you electricity too.
Dress in layers; layers keep your warmer than wearing one heavy garment will.
Wear thicker socks or slippers! If your feet aren't cold you'll be less likely to turn the heating on.
Make sure the heat vents and the radiators are free of obstructions. If they're covered with furniture or drying clothes, the air cannot circulate and the warmth won't reach you.
Open curtains and blinds during the day to let the sun in. Even on cold days it's surprising how much heat can come through from sunlight. Of course, you need to be quick to close them in the evening and when you have put the heating on to help to keep the heat in.
Spend now and save in the long run
Make sure that all potential sources of draughts are well sealed off with weather stripping or other suitable draught excluders.
Use a humidifier if the air in your house is really dry. Humid air feels warmer.
Make sure that your oil boiler and the burner unit is burning the oil as efficiently as possible; Get it serviced annually by an OFTEC
certified technician.
If your burner is getting on in age, maybe you should consider a new more energy-efficient model. Riello burners are used widely in Worcester Bosch, Grant and Warmflow boilers and can be upgraded. Your boiler service engineer is the best person to ask.
If your flue doesn't have a flap (or some other mechanism) to close it when you don't have a fire, buy a chimney draught excluder.
Use a humidifier if the air in your house is really dry. Humid air feels warmer.
Even if you only apply some of these tips you'll make your tank of oil last longer.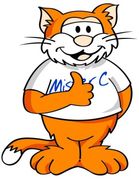 Oil for heating, we take some beating!

To top up your tank with low cost heating oil click or call CPS Fuels now.
Thank you to Anglia Heating and Anglia Oil Tank Solutions for their assistance in producing this money saving guide. Try them for OFTEC certified oil boiler servicing and clean, cost-effective, tank replacement.
#homeheating oil #saveonheating #energyefficiency