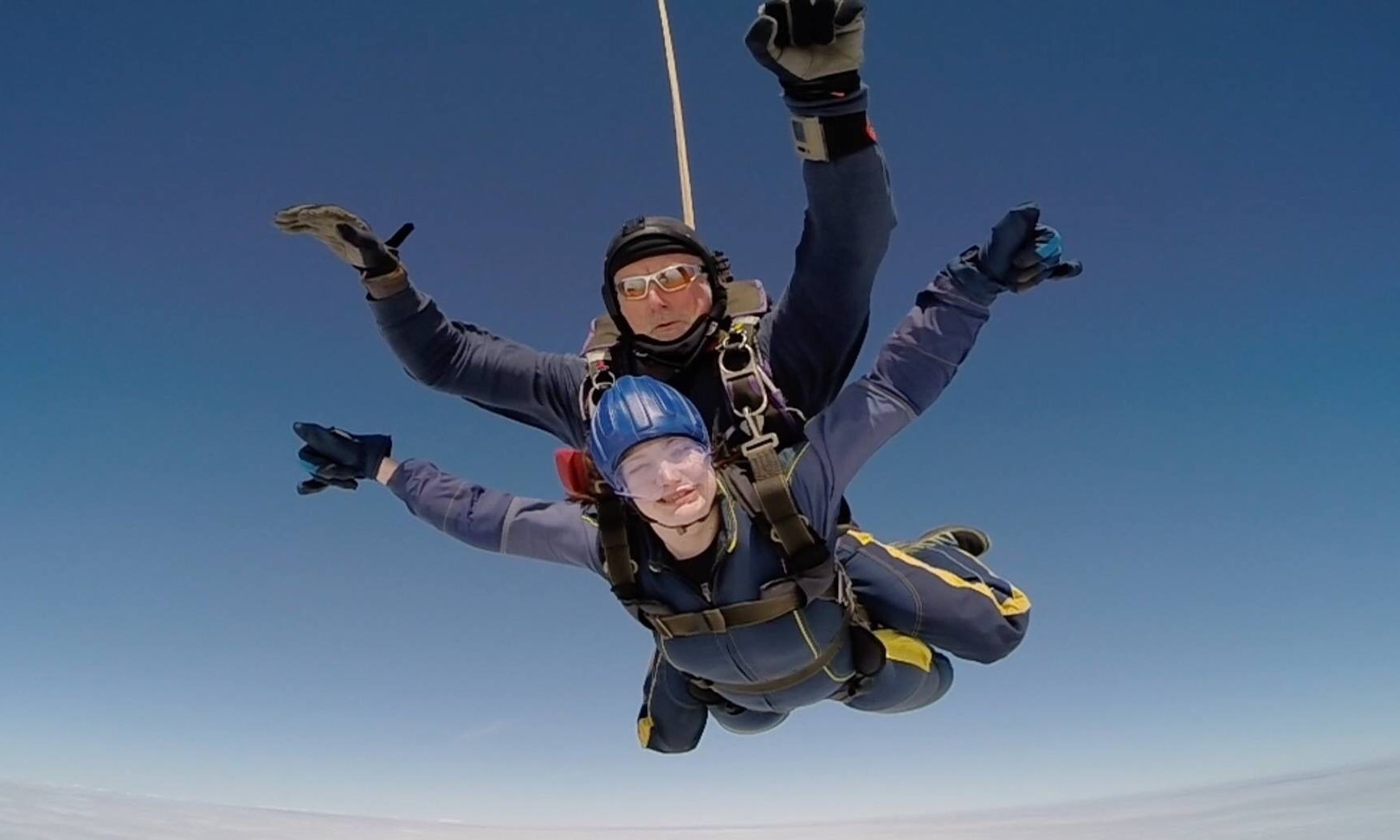 Sophie's Skydive for The Alzheimer's Society
When you ring the CPS Fuels depot at Wymondham to order heating oil you will probably speak to one of our top customer service team members Sophie. Sophie has been working on the CPS Fuels domestic order board for more than four winters offering the best price and service we can to the customers she serves. When the snow is thick on the ground and the phones are ring off the hook her work environment is very challenging, but she is not one to stand back and rest outside the office.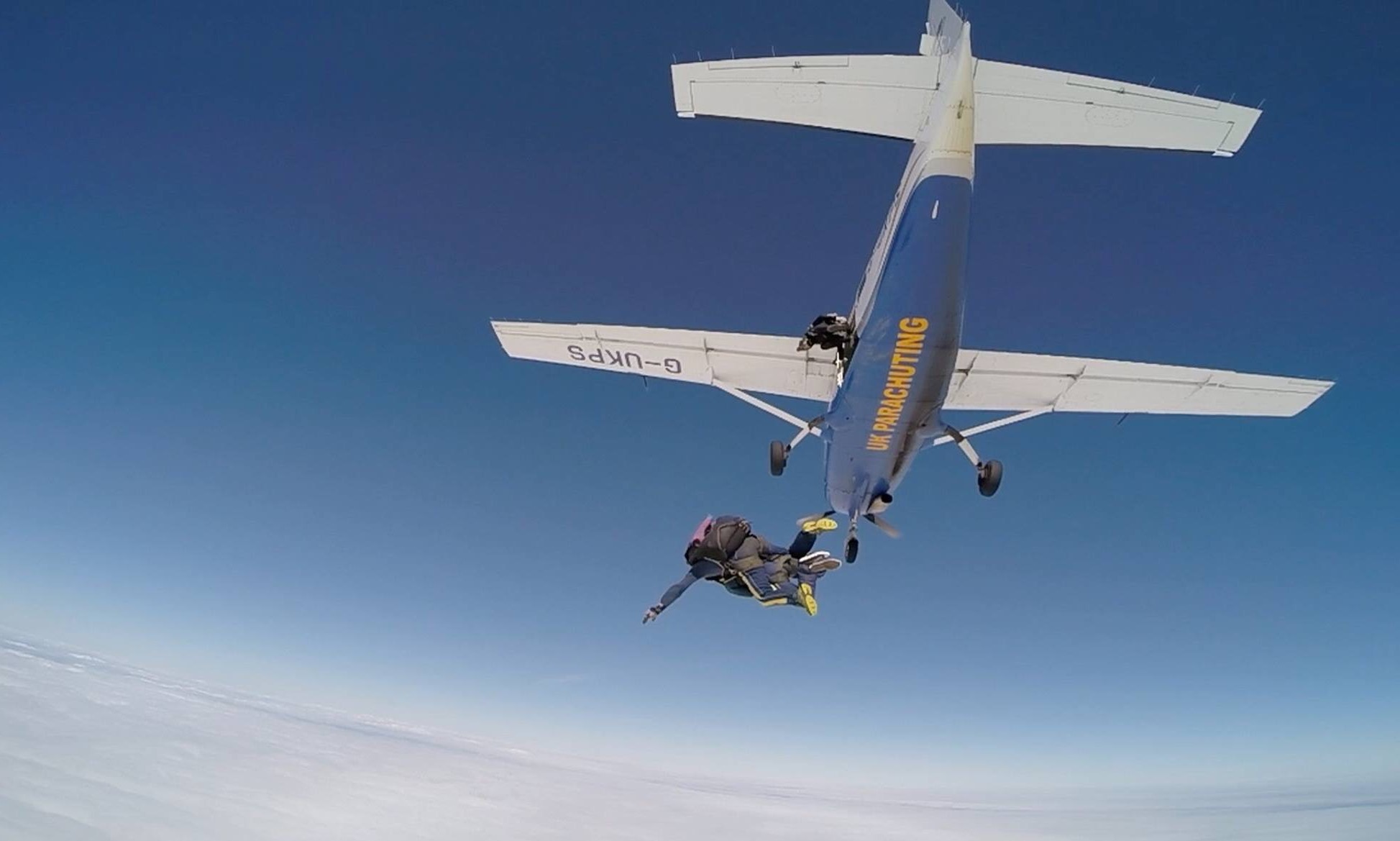 10 years ago Sophie's Grandad sadly passed away, gradually deteriorating after being diagnosed with Lewy Body Dementia. Sophie sadly experienced the sadness and cruelness of Dementia and Alzheimer's first hand. These cruel diseases that not only affect the person but their loved ones as well, as it robs them of their personality and memories towards the end. To mark 10 years since her grandfather's loss Sophie decided to jump to help raise awareness of these incurable diseases.
"The Alzheimer's Society is doing brilliant work on raising awareness, and helping people and families cope with various forms of Alzheimer's and Dementia. I am happy and proud (if a little scared) to be jumping for them. Please support me and them."

Thanks Sophie x
Her original target was £400, and with help from her friends outside work and her colleagues at CPS Fuels she's smashed it with donations over £1000.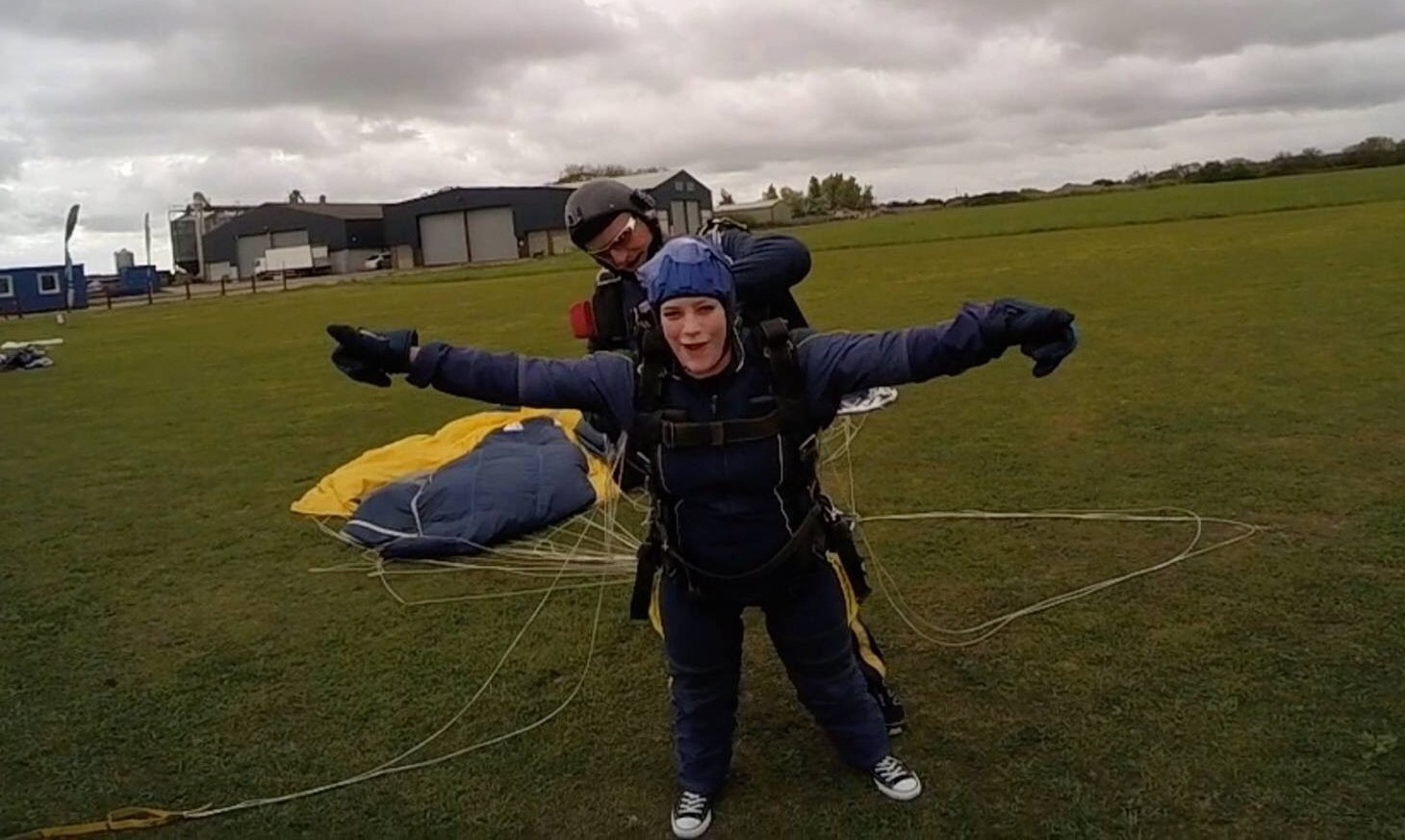 Last weekend she jumped:
"Today was the day.We climbed to 13000 ft then the instructor pushed us out. My goodness, he did not tell me we would be free falling head first at 120 miles an hour for 30 seconds.

I am glad I did it, but I think I will keep my feet on the ground for a few weeks!

Thank you all so very much for your kindness in donating."
You can see Sophie's fall to earth on YouTube, and donate on her fundraising page.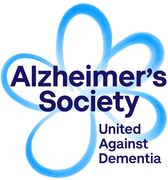 The Alzheimer's Society is a leading dementia research charity. The money raised for the charity goes towards powering world class research studies to give the best chance of beating dementia sooner. The work they fund focuses on prevention, treatment and cure with the ultimate aim of freeing the world from the fear, harm and heartbreak of dementia.
Alzheimer's Society - dedicated to defeating dementia through research.