OFTEC has expressed major concerns that government proposals to exclude oil boilers from the next round of the Energy Company Obligation (ECO) scheme would unfairly discriminate against rural households and lead to even higher levels of fuel poverty.
Last month BEIS launched a consultation on the introduction of ECO3 which is due to run from this October. It will be the third phase of the ECO initiative which aims to provide affordable warmth to low income and other vulnerable households.
Under the new proposals, oil-heated households will still be eligible to fit energy efficiency measures such as insulation and heating controls but unable to repair or replace an old, faulty or broken boiler with a new oil appliance. Comparable households on mains gas or LPG would continue to have access to this support.
Oil using consumers may be allowed to fit other solutions such as air source heat pumps – although these would not be eligible for RHI payments – and LPG boilers under the revised ECO3 scheme, but these systems are far more expensive to run, currently costing up to 60% and 48% more respectively each year to heat an average three-bedroom house compared to a high efficiency oil boiler.
OFTEC says this situation would leave some of the most vulnerable rural households at a significant financial disadvantage compared to those on mains gas. A further potential consequence is that to avoid the substantially higher fuel bills which would result from switching to LPG or heat pumps, oil using consumers may ignore faulty appliances, employ cowboy technicians to fix them or worse, try to carry out repairs themselves at considerable risk.
OFTEC's concerns over the ECO3 proposals have been echoed by other organisations including fuel poverty charity National Energy Action (NEA). OFTEC has also received responses from a number of rural MPs backing the trade organisation's stance.
Commenting, OFTEC CEO Paul Rose says: "The fact that fuel poverty levels are already higher in rural locations makes government proposals to omit oil boilers from the next round of ECO even more nonsensical.
"The situation could be acceptable if affordable alternative heating solutions to oil existed. But the simple fact is that currently, they don't.
"The plan to exclude oil boilers from ECO3, which is due to a misguided attempt to align fuel poverty and carbon reduction policies, would unfairly discriminate against rural households in fuel poverty over their urban counterparts connected to mains gas – the very people the scheme is designed to help. Mains gas and LPG have not been excluded yet both are still fossil fuels with high carbon emissions."
Another key issue is the new ECO3 proposals fail to take into account the potential future development of liquid bio-fuels as a replacement for kerosene. OFTEC says the scheme could provide an ideal springboard for the introduction of modern, high efficiency oil boilers to replace the 400,000 standard efficiency 'zombie' models still in use, the majority of which are thought to be fuel poor households, which could then run on a bio-fuel as soon as this becomes available on the market.
In the meantime, the roll out of high efficiency boilers would help lift many consumers out of fuel poverty by considerably reducing their energy bills and provide immediate carbon savings towards government targets.
Paul Rose concludes: "Since OFTEC first began engaging with government on decarbonisation of the oil heating sector, much progress has been made. We have received positive responses from the Minister of State for Energy and Clean Growth, Claire Perry, who recognised that a range of low carbon options should be available to consumers and that this could potentially include a low carbon liquid fuel replacement for kerosene.
"As a result, a joint OFTEC-BEIS industry working group has been established to co-ordinate discussion and action. Testing has also begun to assess the viability of a synthetic bio-oil called HVO as a likely drop-in replacement for heating oil, requiring only modest and relatively inexpensive modifications to existing heating systems. Early indications are very positive, with further research into this and other types of bio-liquid fuels ongoing.
"Excluding oil heating from ECO3 presents a major step backwards in government thinking and contradicts the very essence of what the scheme is designed to achieve."
"Oil for heating, we take some beating!" says Mister C
To top up your tank with low cost heating oil click or call CPS Fuels now.
We're local, we're best, we're CPS.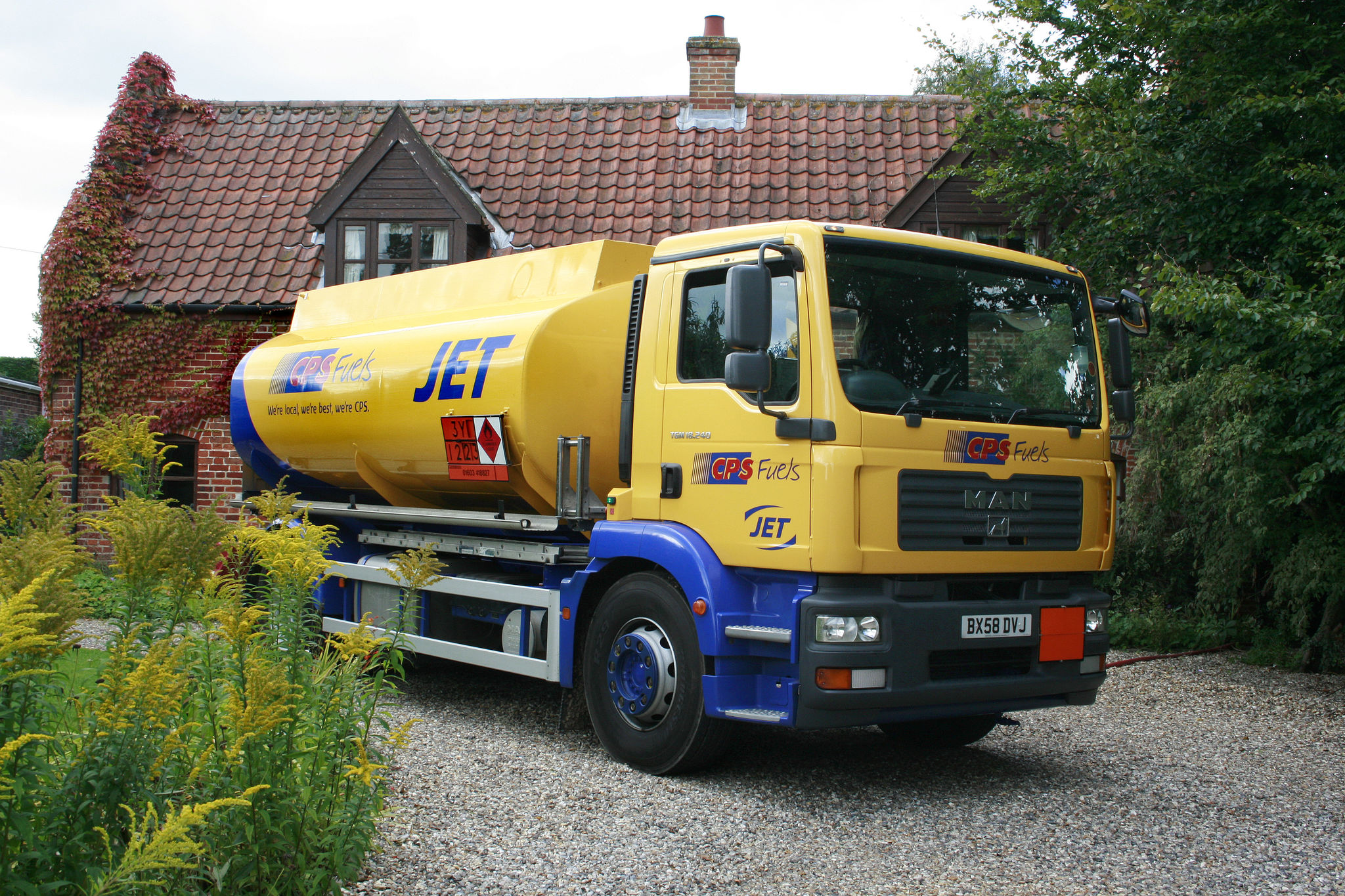 Source: OilFiredup.com