If you have a heating oil tank, its most active time is no doubt during the winter months. So, during the summer, it can be easy to forget about your oil fuelled heating system and simply let it sit and wait for next winter. However, it pays to take the time to keep an eye on your tank during the summer months. By carrying out these five simple steps, you can ensure that your tank remains in good condition, even when you're not using it: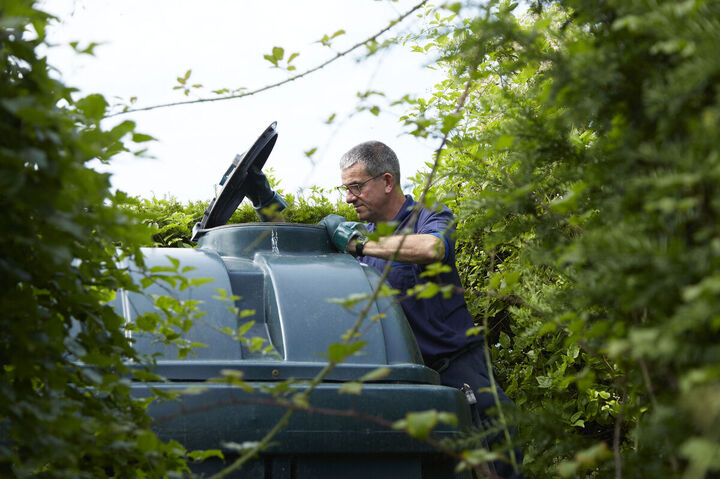 Fill up your tank
First and foremost, it's essential that your tank is filled with oil when it's not in use. If you leave it partly full in hot weather, the pocket of air left will form condensation which can damage the internal casing of your tank. The condensed water will oxidise and then rust the casing.
Another issue with a partially empty tank is that bacteria will form on the top of the water and when this bacteria dies, it falls to the bottom of the tank. This creates a buildup of sludgy sediment, eventually leading to a system breakdown.
Stock up on summer priced heating oil
As you probably already know, heating oil prices fluctuate throughout the year. The exact costs are of course tricky to predict, but as a rule, heating oil is generally cheaper during the summer because demand is much lower. By purchasing heating oil in advance, you can not only make sure you've got the correct amount at an affordable price, but you'll also be well prepared to switch your heating back on if there's a sudden cold snap.
Secure your tank
Heating oil tanks and the fuel oil itself are expensive and, unfortunately, they are vulnerable to fuel theft. Therefore, it's a good idea to secure and protect your tank using a variety of security solutions, for example, tank locks, security alarms and lights. If you have a large domestic tank, you could also consider installing a CCTV system.
Regularly inspect your tank
It's good practice to ensure your heating oil tank is in good condition throughout the entire year, and whilst it's not in use during the summer, this offers up the perfect opportunity to give it the once over. In fact, you should carry out an inspection every few weeks throughout the summer. You should visually inspect the whole tank for any visible damage and keep your eyes open for leaks and spills. Also, make sure the pipe fittings are secure and not leaking oil.
Get your tank serviced
As you won't be using your heating oil tank during the summer, this is a good time to call your local heating oil expert to carry out a scheduled maintenance check. Firstly, they're more likely to be available at a time that suits you, as there is less demand for engineers during the warmer months. Secondly, it will ensure that your home heating system is in tip-top condition for the winter.
To top up your tank with low cost heating oil click or call CPS Fuels now on 01953 713950.
Oil for heating, we take some beating!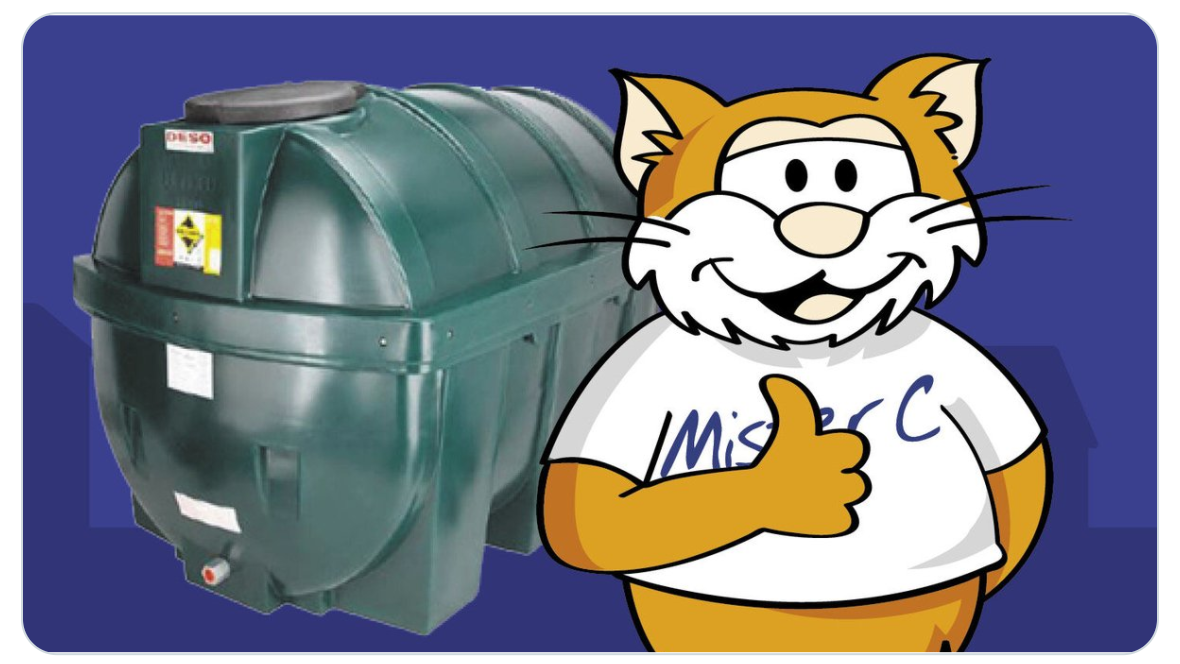 Mister C has more answers to frequently asked questions here and helpful mini guides, such as how to replace the battery in your watchman or how to care for your heating oil tank, in our blog and news section.